Football
At Edwards, pupils are introduced to football in Year 3 and 4 through coaching from the IFA. This provides pupils with the opportunity to develop an interest in football and to learn some of the basic skills.
Key Stage 2 pupils are invited to participate in football after school in the summer term which is always extremely popular. Pupils are taught about the importance of exercise and are given the opportunity to develop their football skills through a range of activities and small-sided games.
Each year our school participates in a 5-a-side Primary tournament at Castlederg High School, allowing the pupils the opportunity to play competitively.
Football Tournament - Omagh Youth Sport
On Friday 18 boys and girls from P5-7 participated in a 7-a-side and did fantastically well. Both teams were successful in winning a number of matches and scoring lots of goals. It was brilliant to see so many different children back out enjoying primary school sport again after a long lay off.


Well done Everyone!
Football with Mr Lowry and Miss Sproule
Thanks Gareth for sharing your skills and pitch tips with us!
Stacey Johnston is sharing her love for the game and her skills with our after school football club. It looks like a lot of fun!
Miss Roke and Stefan are helping coach our keen footballers at Edwards in the spring after school club....what a professional bunch!!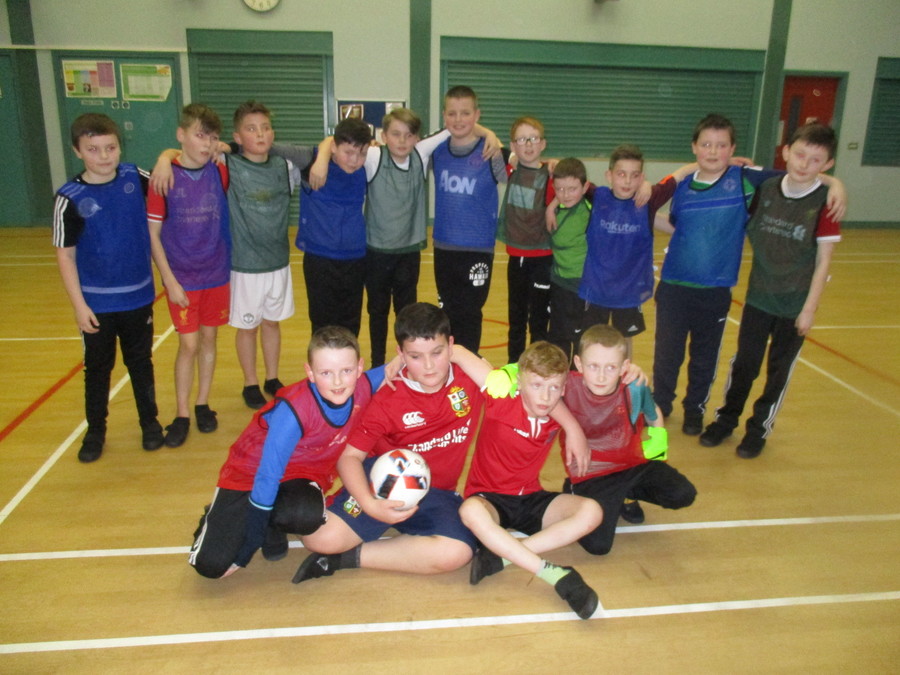 Andy Crawford is sharing his love for the game with our after school team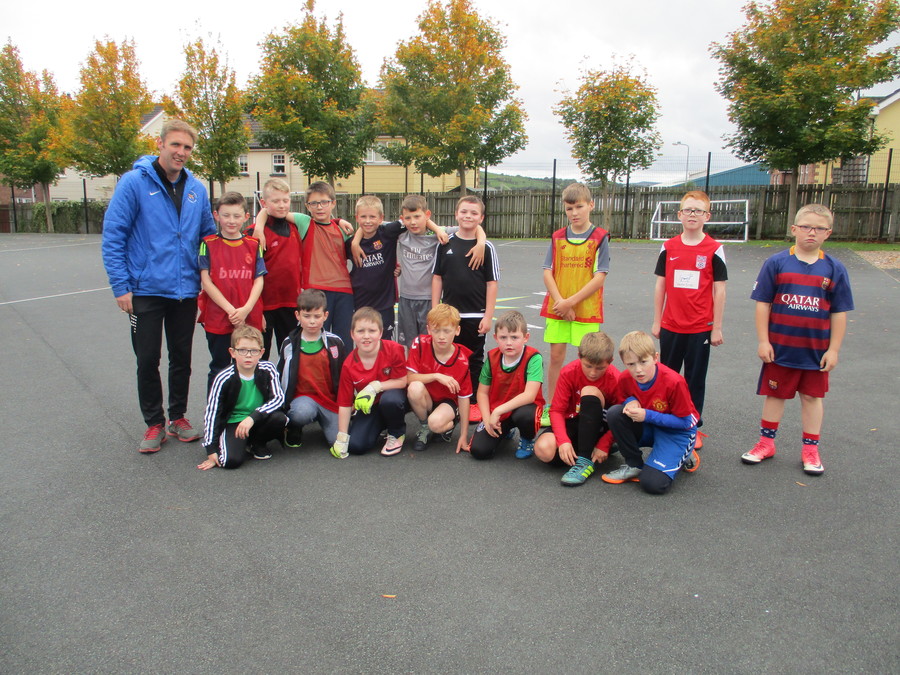 We love football with Stefan!!
Last Years Year 6 & 7 pupils competing against St Patricks P.S. in a tournament at the high school.