During the year we will be learning about lots of different things. Here is our topic list for the year ahead...
September - October Our Colourful World
November - December When we go down to the Woods...
January - February Fabulous Fashion
March - April On the Move
May Jack and the Beanstalk
June Under the Deep Blue Sea
let's meet the Year 1 gang!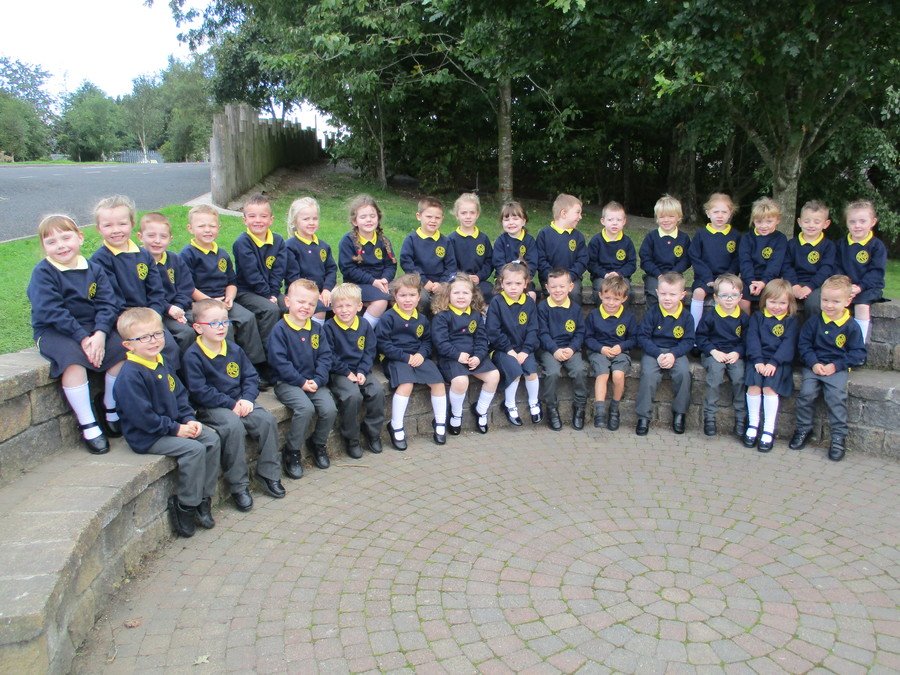 look at me.....I'm as cute as can be!
Year 1 had a busy number 'TABLETHON' day. All our activities, stories and fun were based around counting and numbers.
1 2 3 let me see, 4 5 6 what a number mix, 7 8 9 all is fine, number 10 let's start again
We have been having a great time in year 1 exploring
O

U

R

C

O

L

O

U

R

F

U

L

W

O

R

L

D
through rhymes, stories, experiments and fun....
We went on an adventure to

Gortin Glen Forest Park

to find out more about autumn, the animals that live there and look for clues to find a Gruffalo.

Year 1 took a stroll in the deep dark wood......
When we go down to the Woods.....
We did lots of fun activities all about our forest friends and the 3 Bears....We had a 'take a teddy to school' day and the porridge was 'just right'!
We held our annual VERSE SPEAKING event and Year 1 enjoyed saying 'The Chubby Little Snowman' poem for Rois. Well done everyone...you were all great!
Our Nativity play was called 'Away in a Manger'. We had to stand on the stage, speak our words and sing lots of songs. Everyone thought we were fabulous!! Miss Douglas was so proud!
Yum Yum Christmas Dinner in my tum!
Christmas comes but once a year and when it comes it brings good cheer.
Have a lovely Christmas everyone!
Well Done everyone! Such a great alphabet display. Thanks for 'thinking outside of the box' to create such brilliant letter boxes.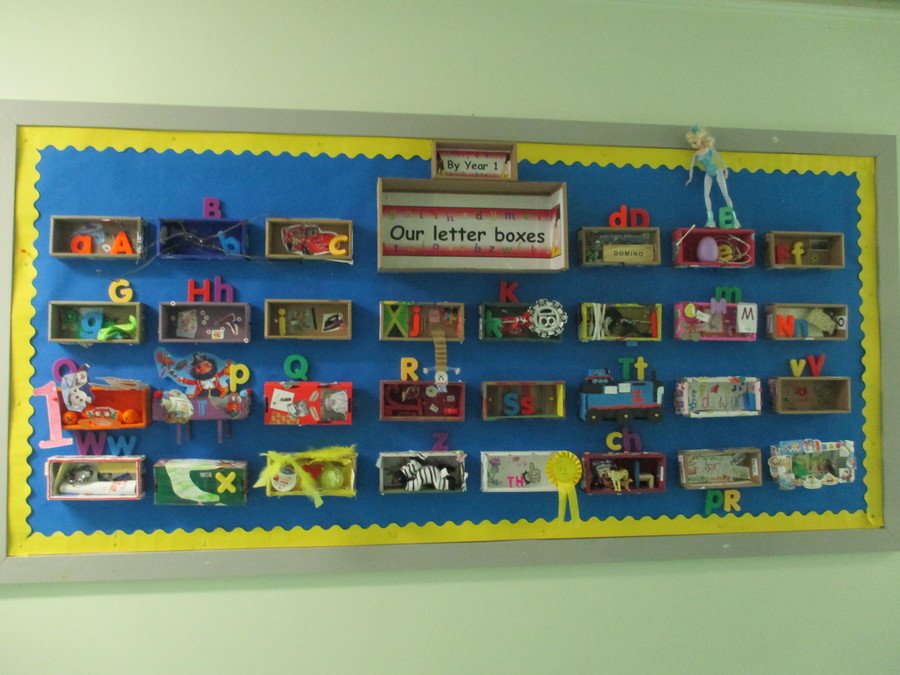 Our topic is 'FABULOUS FASHION' and we are exploring all about material and different clothes. We are thinking of uniforms for jobs and clothes people wear in other countries of the world...... Recognise anyone?
We are superstars.....Miss Douglas was so pleased and proud when we did our Year 1 assembly for our parents. We told everyone about clothes form all around the world and the Bible story of the Lady who lost a coin. Our song was called 'He's got the whole world in His hands' to remind us that God loves everyone wherever they live in the world.
We had a 'SOCK SCIENCE' day in Year 1. We read a story about 'A fox in a sock' and we worked with a partner to design matching socks. We did lots of experiments to find out what happened when we did a SOAK test, a STRENGTH test and a STRETCH test.
We had fun celebrating WORLD BOOK DAY. We dressed up as our favourite book characters. Year 5 read stories to us and we were writing about books we liked.
Year 1 had a visit from two PSNI Officers and guess what?....We got to sit in their car and put on the flashing lights and siren. What a noise!
'ON THE MOVE' is our transport themed topic and we have been busy designing, playing and building.
We did a roaring rocket race
3 2 1 blast off!
We had a great trip to TROPICAL WORLD in Letterkenny. We saw lots of different animals, had a picnic and had great fun in the play area. Can you name any of the animals we saw?
We got to look up close and even touch a snake! Brave!
Look at us....we had a lots of fun in the play area!
We had great fun at our Sports Day ....the sun shone and we ran as fast as we could. Well done everyone in Year 1 for taking part and doing your very best!
We had great fun today when Harry and Samuel's dad came to visit us. He told us all about fish and even brought a Rainbow Trout to school for us to see.....and some worms! He has a fishery called Birchwood Fishery where people can go and try to catch fish.