Welcome to our school website
As the Principal of Edwards Primary School & Nursery Unit, I am pleased to welcome you to our website. Whatever your interest in Edwards Primary School or Nursery Unit may be, I do hope that you will find our website informative and that it will provide you with an insight into the diversity & richness of the Edwards school experience.
As you browse these pages, I trust you will appreciate our passion for learning and our commitment to working with young people to inspire excellence & fulfil potential.
Ms E Robinson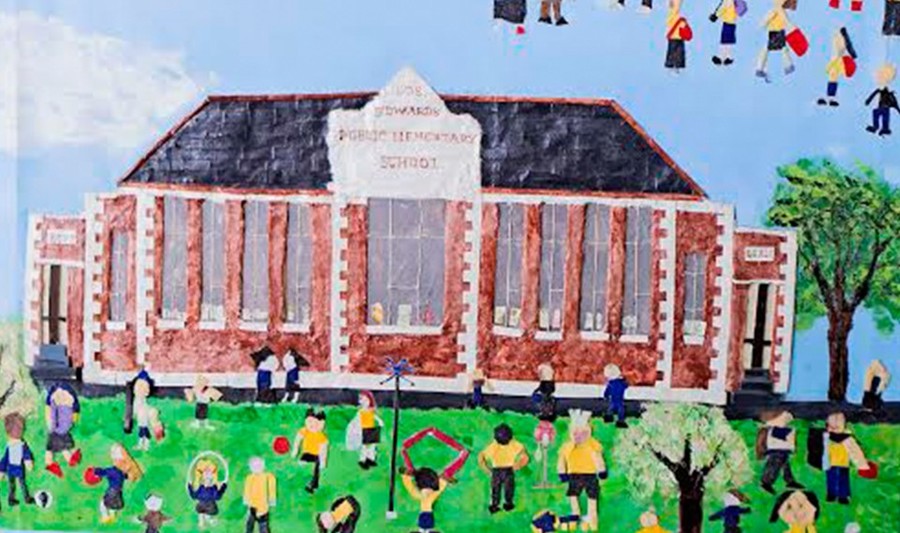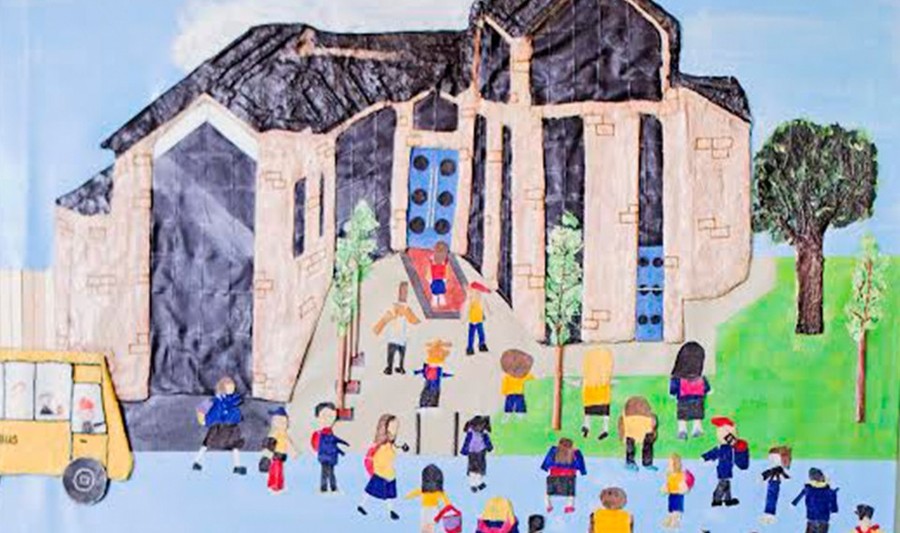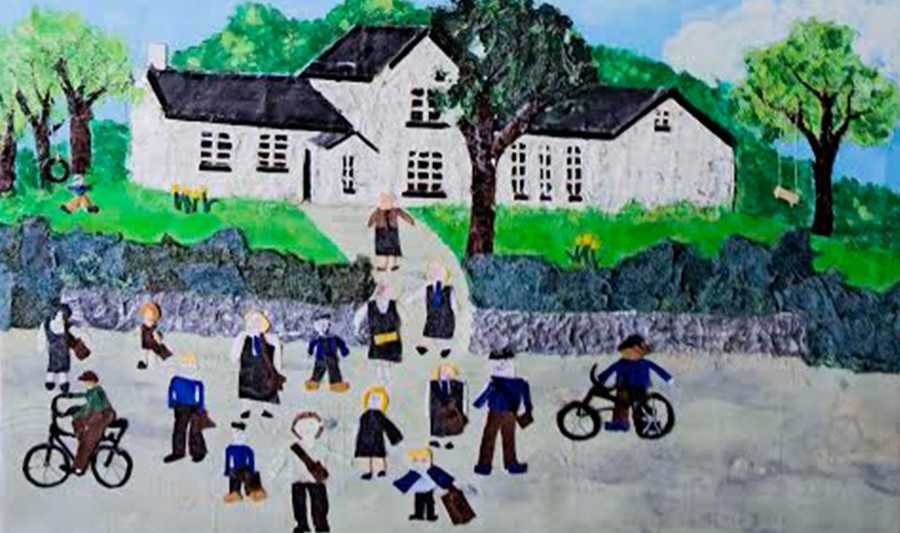 Libraries NI is delighted to announce details of 'Silly Squad', Summer Reading Challenge 2020 produced by The Reading Agency and delivered by libraries which will take place from Monday 15 June.
The Silly Squad, Summer Reading Challenge, is a free, exciting way to keep young people aged 4 - 11 years reading during the summer months.
https://summerreadingchallenge.org.uk/
Silly Squad is a celebration of funny books, happiness and laughter. This year the Challenge will be delivered through a fun, immersive and safe online platform. The aim is to encourage children to challenge themselves to read any number of books which makes them happy, in digital or print format, an eBook borrowed from the Libraries NI online catalogue or books they already have at home.
Throughout the summer there will be online activities, videos, quizzes, games and rewards to unlock along the way. Every child who completes their own Challenge will receive a downloadable certificate.
Happy Reading everyone!
James Garvey from Rossnowlagh Surf School is organising a virtual surfing experience!

A real school trip is out of the question at the moment so what about a virtual surf lesson?

Pupils from Edwards P.S. get a 5% discount to all our kids camps that start on Monday 22nd June

VIDEO LINK:
https://www.youtube.com/watch?v=g-UM_wGp_Vc
Latest News
Kidz Play
Any queries regarding Kidz Play please contact via email kidzplay26@gmail.com
Learning from Home
Please have a look in the Learning from Home Tab to access your child's class. There are lots of suggestions and ideas to keep everyone busy!
Further Articles »
The New School Day
- September 2020 -
Dear Parent I hope you and your loved ones are safe and well.
As we conclude the 2019/20 academic year may I take this opportunity to extend a warm thank you to everyone in our school community, Governors, teachers, non-teaching staff and parents who have done their best during the pandemic to keep everyone safe and support the teaching and learning process.
I know that many of you will be veering your minds towards September 2020 and are wondering what the new school day will look like so that preparations can be made. The good news is that we will welcome all pupils to Edwards Primary School, Nursery Unit and Kidzplay on Tuesday 1st September 2020 with the safety measures required due to the recent COVID-19 outbreak in place. Following DENI directive all Year 7 pupils will return to school on Monday 24th August 2020.
We would appreciate if everyone could adhere to the following guidance to ensure the safety of the entire community: -
all pupils should enter and exit the school building through their classroom

door which leads unto the playground

parents are not permitted to enter the school building but may drop off and collect their children from the relevant playground. Parents may communicate with the school via email or telephone

a staggered arrival should be adhered to 9am - 9.10am pupils whose surname begins with the letters A to F, 9.10am-9.20am G to L, 9.20am - 9.30am M to Z.

a staggered finishing time Year 1 - 2pm (1pm until Thursday 17th September), Years 2 and 3 - 2.15pm and Years 4,5,6 and 7 3.15pm. (to date there has been no information on how school buses will operate.)

no school bags, pencil cases or water bottles. Each pupil will have a pod for their resources and a plastic wallet for books. Reading books will be issued on Mondays and returned on a Friday

packed lunches will replace school meals and will be delivered to and eaten in the classrooms (to be reviewed at half term). Pupils may bring

their own packed lunch.

pupils will stay in their own class/social bubble at all times including play times

Parent Pay will be in operation (details to follow in September) to limit the use of money

Breakfast Club will run from 8.15 in the school hall NOT at Kidzplay

no after school clubs (reviewed at half term)

no assemblies (reviewed at half term)

pupils should wear school uniform and it should be frequently washed

strict hand washing routines will be adhered to and we ask parents to reinforce this with their children at home. Sanitizers will be available in all classrooms.

milk and break time snack will be available (payment details to follow)

in the new school term communication will be via the school website
Should you have any questions remaining unanswered or ambiguities please do not hesitate to contact the school via the school info account info@edwards.castlederg.ni.sch.uk . I trust that this guidance will allow you to plan ahead for September but would reiterate that it may change due to the COVID- 19 R rate or guidance issued by the Government.
On behalf of everyone at Edwards may I wish you all a safe and happy summer vacation.
We look forward to starting a new journey together in September 2020 and sharing the future and good times to come.
Kindest regards,
Libby Robinson
Anne, our School Counsellor, is available for telephone sessions to any pupil who requires her support. Parents, please contact Anne on Tuesdays between 9.30am - 12.30pm 07740707043
If pupils are feeling anxious or worried about things this Rainbow Pack below is full of activities which may help them to feel positive and understand what is happening around them right now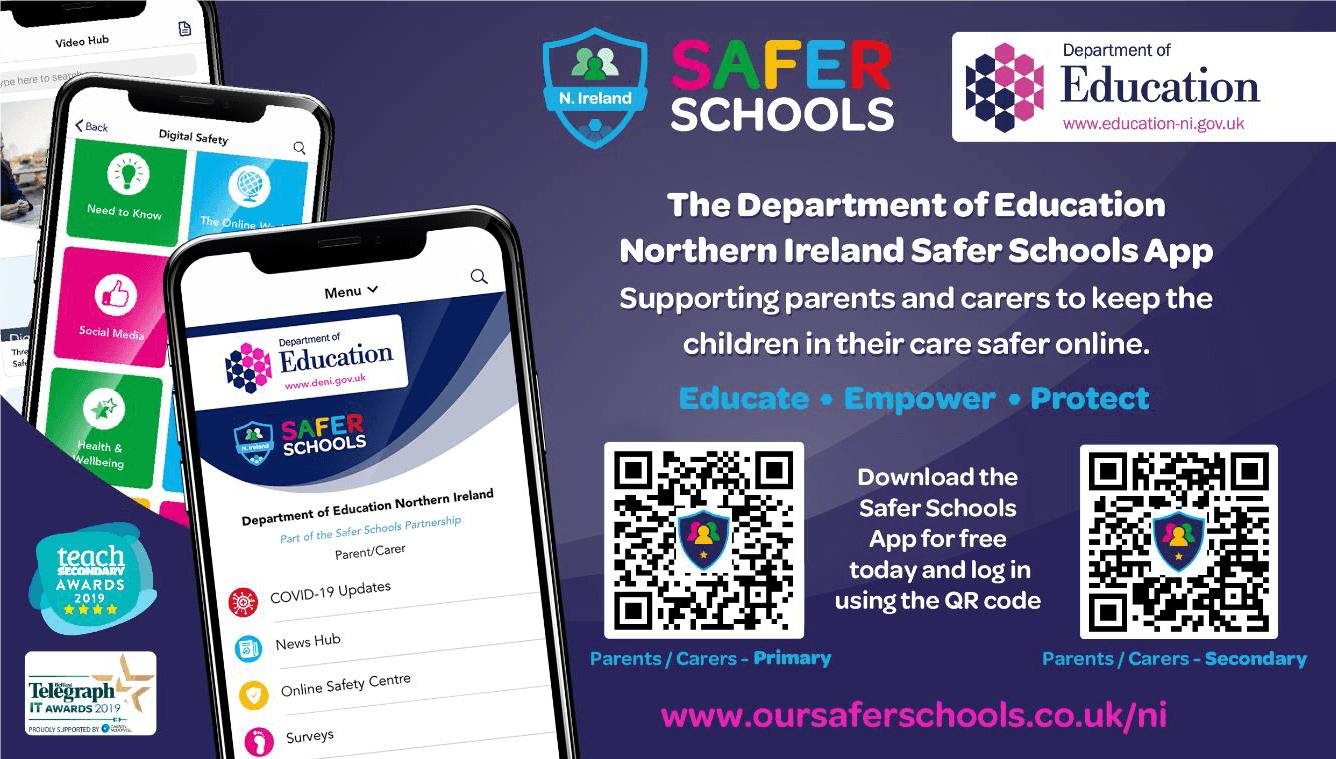 ParentLine NI Regional Parents Helpline is in full operation throughout this period. They can be contacted on freephone 0808 8020 400 to provide advice, support and guidance to parents and carers.

Monday- Thursday 9am-9pm
Friday 9am-5pm
Saturday 9am-1pm

You can also contact them via webchat www.ci-ni.org.uk or email parentline@ci-ni.org.uk
ParentingNI provides support and advice for parents. On their website they have lot's of useful tips and activities to support you and your family at home.
We're here to listen to your parenting worries and offer reassurance. You can also call us find out more about our other services on freephone 0808 8010 722. Click the chat button to talk to us online.
Support Line available Mon - Thurs 9:30am - 3:30pm & Fri 9:30am - 12:30pm.
ParentingNI website click here.
Go to the resources section for the tips and activities.
NI Futsal tournament winners 2020
Congratulations to the boys and girls who played on 11th March at the Futsal tournament in Omagh Leisure Centre. The boys won the gold medals, beating St Marys PS Strabane 2-0 in the final. The girls just missed out on the semi-final, a creditable 5th place.