Welcome to our school website
As the Principal of Edwards Primary School & Nursery Unit, I am pleased to welcome you to our website. Whatever your interest in Edwards Primary School or Nursery Unit may be, I do hope that you will find our website informative and that it will provide you with an insight into the diversity & richness of the Edwards school experience.
As you browse these pages, I trust you will appreciate our passion for learning and our commitment to working with young people to inspire excellence & fulfil potential.
Ms E Robinson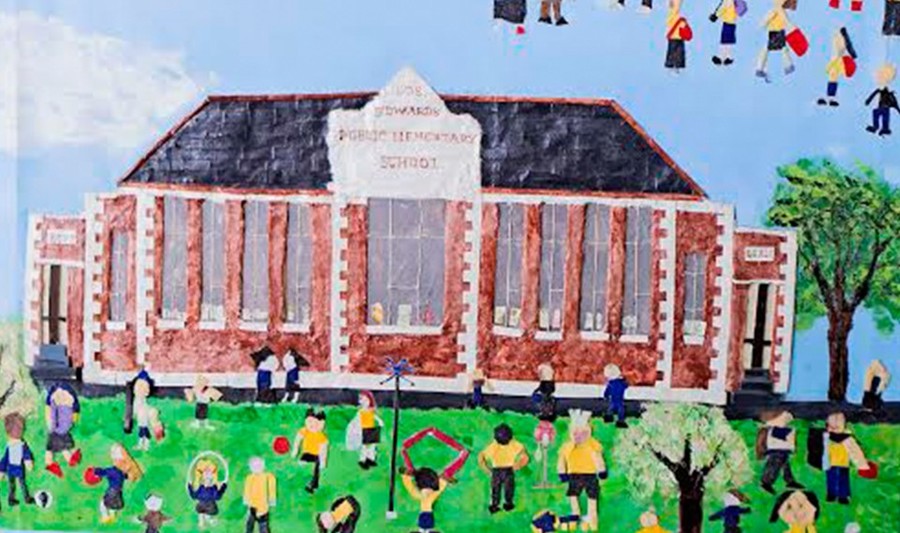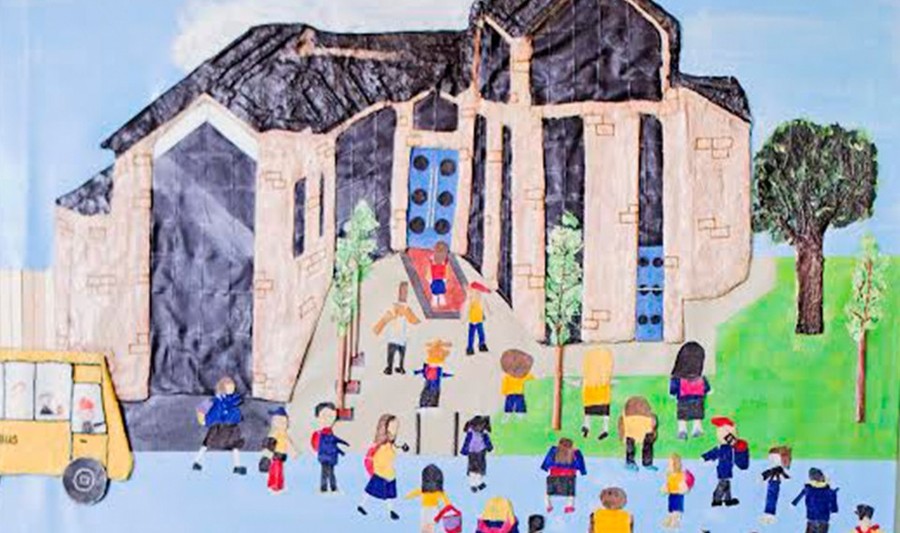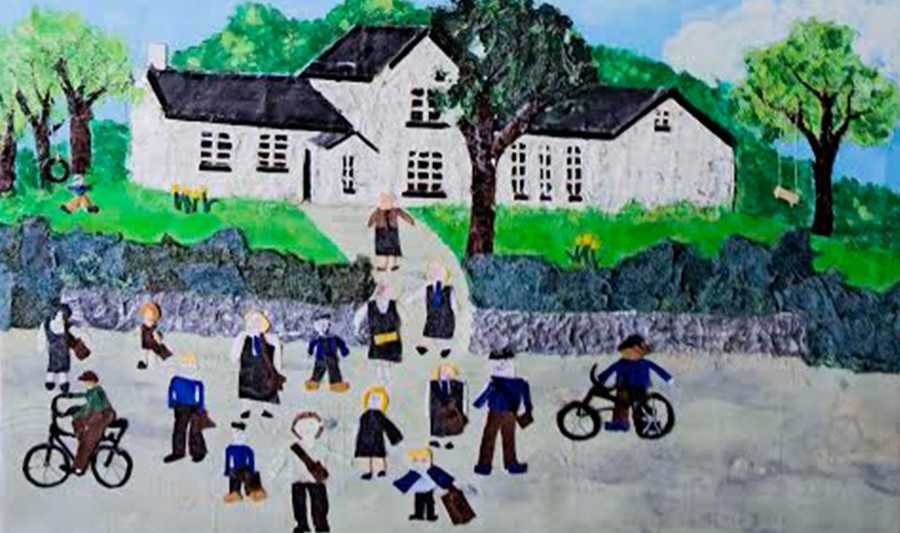 Best wishes to Mrs Geraldine Glass after 23 years of dedicated service as part of the Edwards cleaning team. All the staff and pupils wish Geraldine a very happy and healthy retirement.
Welcome Back Everyone
The team and I trust that you, your family and friends have had an enjoyable and safe summer break.
As we veer our minds to the 2021/22 academic year we are very aware of Northern Irelands COVID-19 summer surge figures and the fact that the very contagious Delta variant accounts for 90% of infection. In light of these circumstances we have decided to retain many of the routines and mitigations that were in place prior to the summer break. Our priority is to keep our young people and our community safe.
To fully align with DENI guidance issued to schools on 18th August 2021 and PHA guidance: -
Breakfast club will operate from the Kidzplay building from 8.15 am £2 – breakfast and supervision £1 – supervision only.
All pupils should wear school uniform.
PE kit may be worn on designated PE days (information will be provided by class teachers).
School bags may be brought to school and as a mitigation these should be sanitised regularly.
Pencil cases will be kept in the classroom to reduce transmission.
Dinners and packed lunches will be eaten in the dinner hall in class bubbles. The menu is available on the school website and orders and payments should be made on a Monday for the week ahead.
Fruit will be provided for Years 1, 2 and 3 for healthy break. Pupils in Years 4, 5, 6 and 7 should bring their own healthy snack.
Staggered arrivals for all pupils via class entrances A-F 9 – 9.05 am
G-L 9.05 – 9.10 am
M-Z 9.10 – 9.15 am
Staggered departures for all pupils in Years 1 (from Thursday 23rd September 2021) and Year 2 A-F 2 – 2.05 pm
G-L 2.05 – 2.10 pm
M-Z 2.10 – 2.15 pm
Staggered departures for all pupils in Years 3 (from Monday 13th September 2021), 4, 5, 6 and 7 A-F 3 – 3.05 pm
G-L 3.05 – 3.10 pm
M-Z 3.10 – 3.15 pm
EA Transport will be available and face coverings are strongly encouraged.
For everyone's safety class bubbles will be adhered to where possible. Year 7 pupils will have lunch and outdoor lunchtime play together.
After school at Kidzplay will be available for bus pupils only £2 per day.
Please ensure that you have downloaded the school app – school jotter to receive regular updates regarding school life.
We look forward with enthusiasm to working with you in partnership during the 2021/22 academic year as we all work together to navigate the ever changing environment which COVID-19 presents.
With kindest regards
Libby Robinson
PHA Alert Letter
Click on link below
Letter from Director of Transport and Food in Schools
Click on link below
A copy of the COVID-19 management flow chart is also available. This details the procedure which will be followed if there is a possible/confirmed COVID-19 cases in the school (updated 19/08/21).
COVID-19 Management Flowchart Updated 19th August 2021
Management of a COVID-19 Positive Case
Dinner menu for the new term - to work on a weekly cycle. Remember to have your order and money ready every Monday.
Please click link below to see the new Classroom Service Menu starting September 2021
Thank you
Our child protection procedures are outlined below in the parent leaflet. Please read through this and familiarise yourself with the protocol.
School Closure Dates
Please click on the link below to view school closure dates for the new academic year 21/22
Latest School Events Calendar Events
Year 2 Debutots - My Five Senses

23

Sep

2021

9:30 am - 11:30 am

Year 2 Debutots - My Five Senses

30

Sep

2021

9:30 am - 11:30 am

Year 7 Progress in International Literacy Study

30

Sep

2021

9:30 am - 11:00 am

Year 7 Sentinus Workshop - Flight

05

Oct

2021

9:30 am - 11:30 am

Year 5 Sentinus Workshop - Bridges and Structures

05

Oct

2021

1:00 pm - 3:00 pm