Music
At Edwards we appreciate that music provides a context for developing creativity , self-confidence and self esteem through the key activities of making and responding to music. Music helps children to learn to listen, to distinguish between sounds and to respond to pulse and rhythm. These are extremely important elements in the children's overall development.
Here are some musical insights that happen at Edwards.
Children;
listen to and join in with a variety of songs.
listen to a variety of music, responding to the beat.
listen to and respond imaginatively to the beat.
from year 4 onwards start to learn the recorder.
from year 4 onwards they showcase their piano skills by playing the piano as pupils come in to assembly.
have the opportunity to learn a brass instrument.
have the opportunity to join the choir.
Take a look at some of these activities.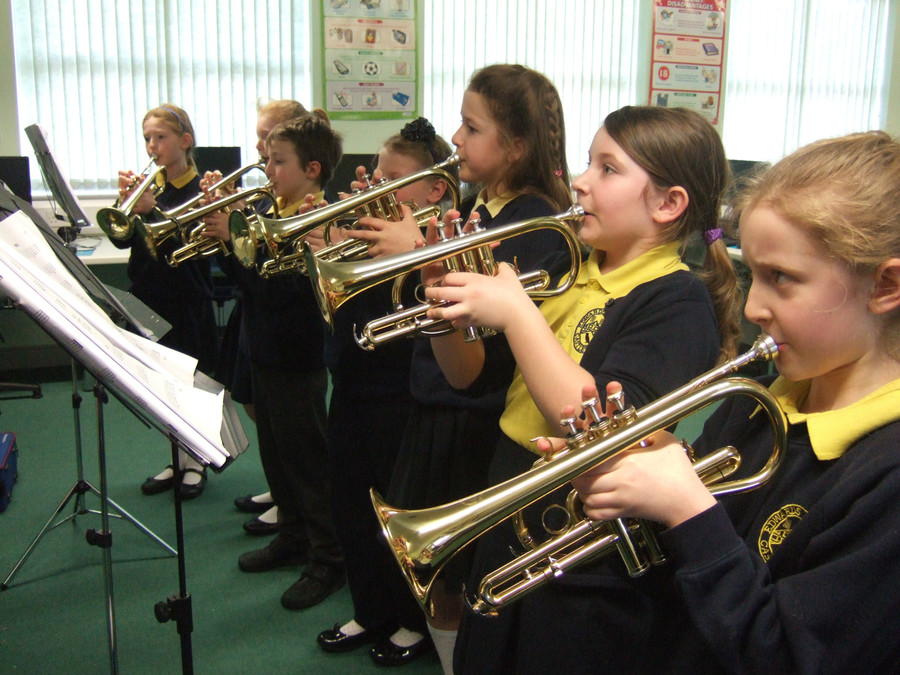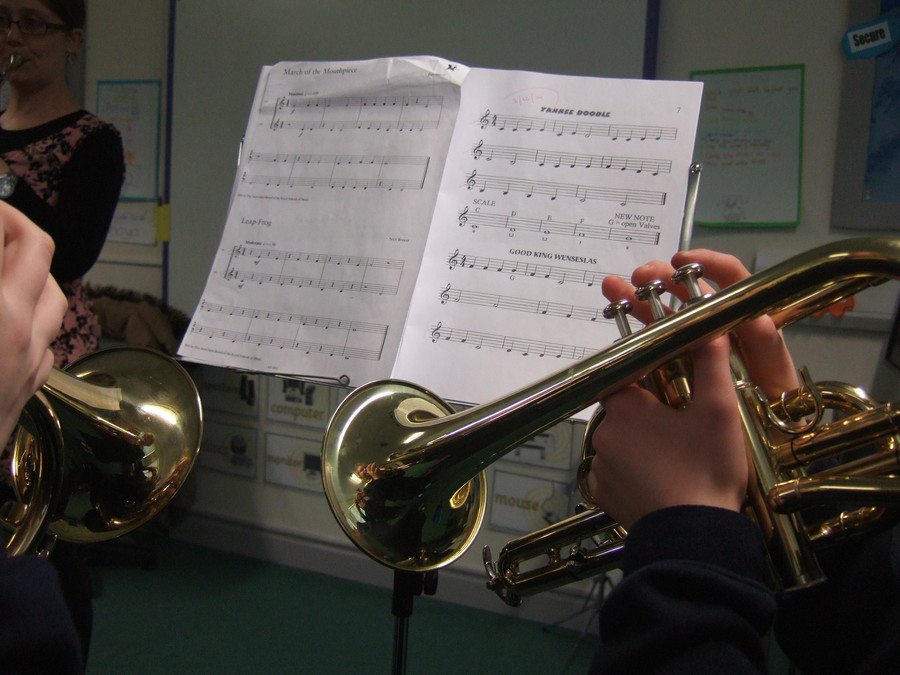 Edwards Choir
Music Week Edwards.
Have a look at some children trying out their skills at African drumming with Ronan McKee. They were using djembe drums.
Each class experienced musical activities from the All Day Music Bridge Project. We all had lots of fun.
The children displayed their talent during music week in the hall. We enjoyed all performances. Well done to all who took part.
Our Christmas Performance
The Choir Sang
Our Brass Band played
While Shepherds Watch - Twinkle, Twinkle Little Star - Jingle Bells