Meet Year 7
Swimming Awards -Well Done Year 7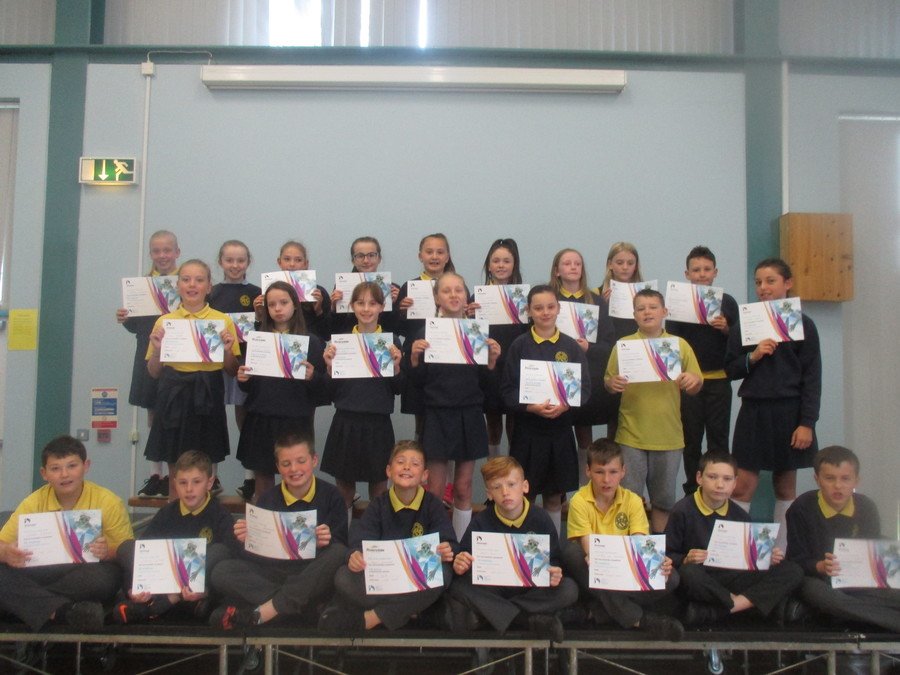 Congratulations Year 7
Athletics Awards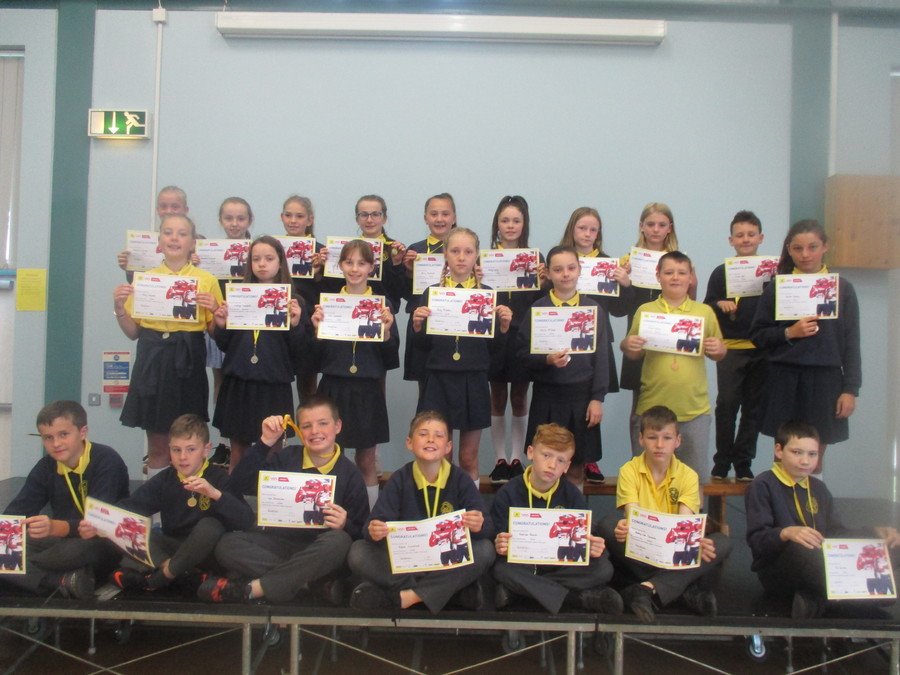 Well done to year 7 pupils who have completed their
cycling proficiency with Mrs Donaghy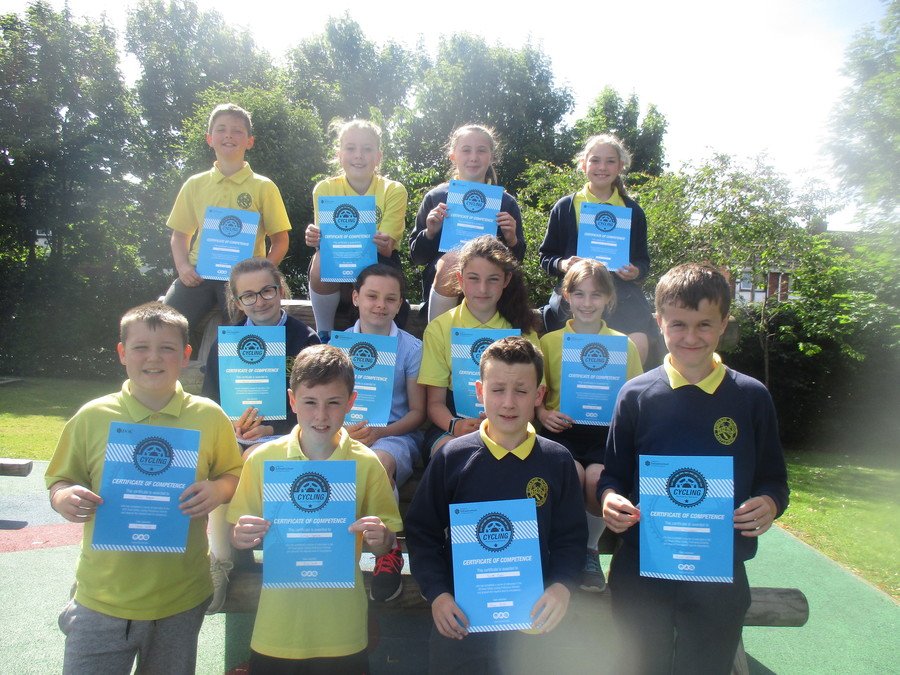 Music Week 2018
Year seven and year six pupils who took park in the K'nex Challenge 2018
Year 7 took part in the Tyrone and Fermanagh heat Road Safety Quiz 2018
at the Killyhelvin Hotel
They have qualified for the Northern Ireland heat in Belfast
Reflection!
As part of our topic 'Reach for the Skies' we have been investigating reflection. We had to work as part of a team and use our thinking skills to solve the problem solving card by setting up mirrors to reflect a light beam. We also used torches to bounce light in the classroom!
What are the chances?
Using Smarties we explored probability. Numeracy was yummy today!!!
School Lapathon
Congratulations to all the Year 7 pupils who took part in the Lapathon!!!
Active Maths!
Our class designed group challenges for us to complete outside. We created a tally chart to record our results. We used stop watches to complete different activities for 30 seconds. Back in the classroom we produced graphs of our choice to display our findings.
Show Time... Matilda ... Children are Maggots...