The Year 6 Class of 2017/18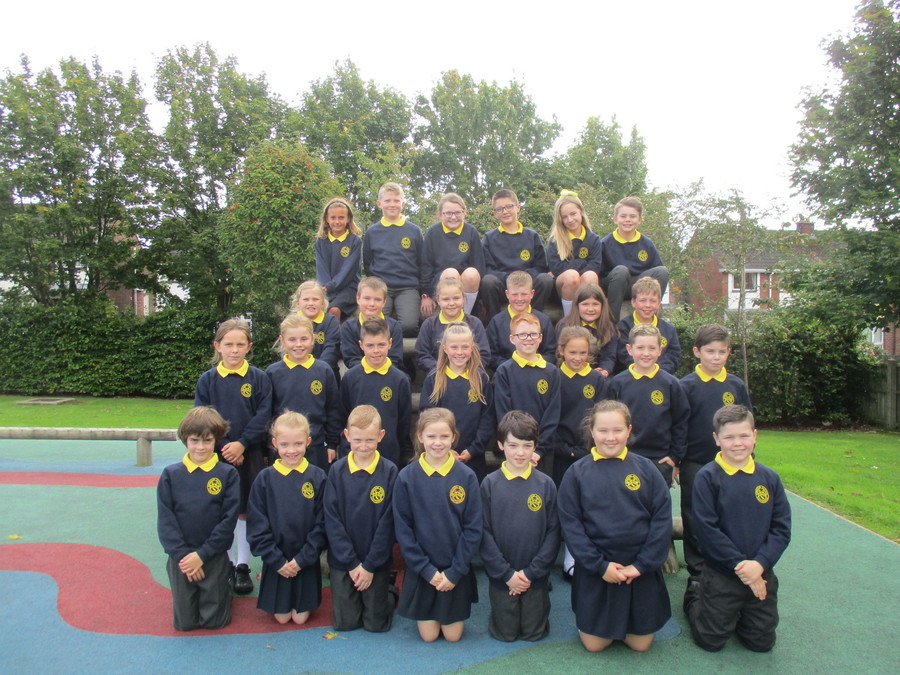 We Have a Bright Future Ahead!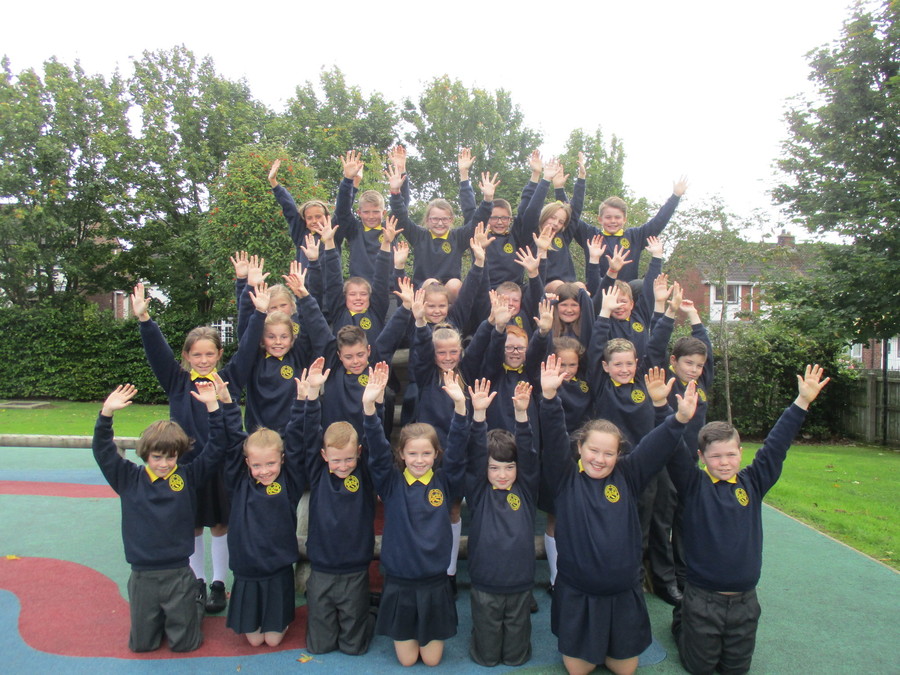 The exciting topics we will be covering this year are...
September - December
The Circle of Life
January - March
East Meets West
April - June
Let's Make it Better
B

u

t

t

e

r

f

l

i

e

s
As part of our 'Circle of Life' topic, Year 6 cared for caterpillars through their lifecycle. We enjoyed releasing our butterflies into our butterfly garden.
Lapathon for Learning
W

e

l

l

D

o

n

e

E

v

e

r

y

o

n

e

!
We Have Been Learning all About Indian Culture
We are enjoying learning about Volcanoes.
We made our own Volcanoes. Have a look.
We designed and made our own Halloween Trick or
Treat Bags and our teacher filled them with lovely
sweet treats.
Year 6 Trip to
The Folk Park
We had a fantastic day learning about life in Ireland 200 years ago, life on board the emigrant ship and the experiences of the pioneers in the New World.
Excellent Electricity!
Year 6 joined forces with the local St Patrick's School Year 6, to take part in a day of fun learning. We made circuits, learned about insulators and conductors and created our own 'Steady Hand' game.
We had a fantastic time reading stories to Year 1 and 2 pupils.
The West End comes to Castlederg
Meet the some of the cast from year 6
Matilda
Santa came to Edwards on a motorbike!!
Christmas Jumper Day for Save the Children.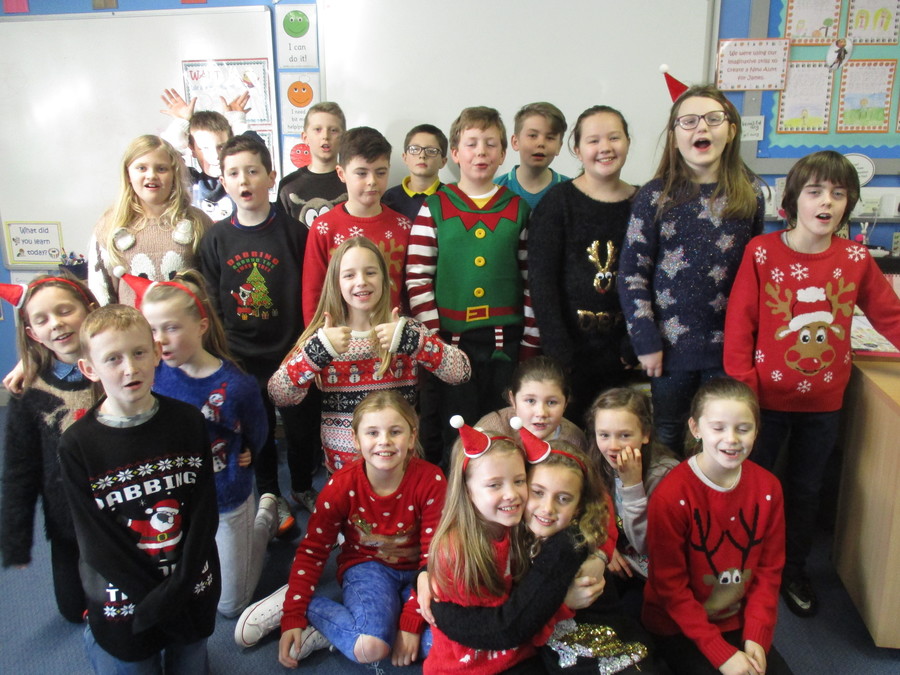 Peter Pan at the Opera House
Year 6 enjoyed a fabulous trip to Belfast to see the production of Peter Pan - the Pantomime.
Not so serious Burns Day!
We enjoyed a fabulous Burns Day experience with the ladies and gentlemen from the Culture Quarter. As part of the experience we got to taste haggis, join in with some Scottish dancing and singing and learn about the famous Bard and the Ulster - Scots language we still use today.
China Talk
We learned about the Chinese New Year and the different names for each year e.g. The Year of the Rat, Ox, Dog, etc.
We also had the opportunity to use Chopsticks and we all had a go in the dragon.

Today we celebrated our wonderful grandparents and grandfriends. We acted, we sang,
we remembered,
we said poems, cinquians and kennings.
All these things helped us to demonstrate how much we love our grandparents and grandfriends.
3D SHAPES
We have been learning about 3D shapes.
We made our own 3D Pyramids and Prisms.
Congratulations to all who took part in our Verse Speaking Competition.
'My Teacher' By Kenn Nesbitt
3rd Place 2nd Place 1st Place
Jodie Davis Chloe McCausland Porsha Lecky
Rihanna Forbes Erin Sproule Cole McCullough
Sasha young Jill Waugh Nicole Surphlis
WORLD BOOK DAY
We celebrated World Book Day by wearing our pyjamas and bringing our favourite book to share with our friends and other classes.