Year 1
During the year we will be learning about lots of different things. Here is our topic list for the year ahead...
September - October Our Colourful World
November - December When we go down to the Woods...
January - February Fabulous Fashion
March - April On the Move
May Jack and the Beanstalk
June Under the Deep Blue Sea
let's meet the Year 1 gang!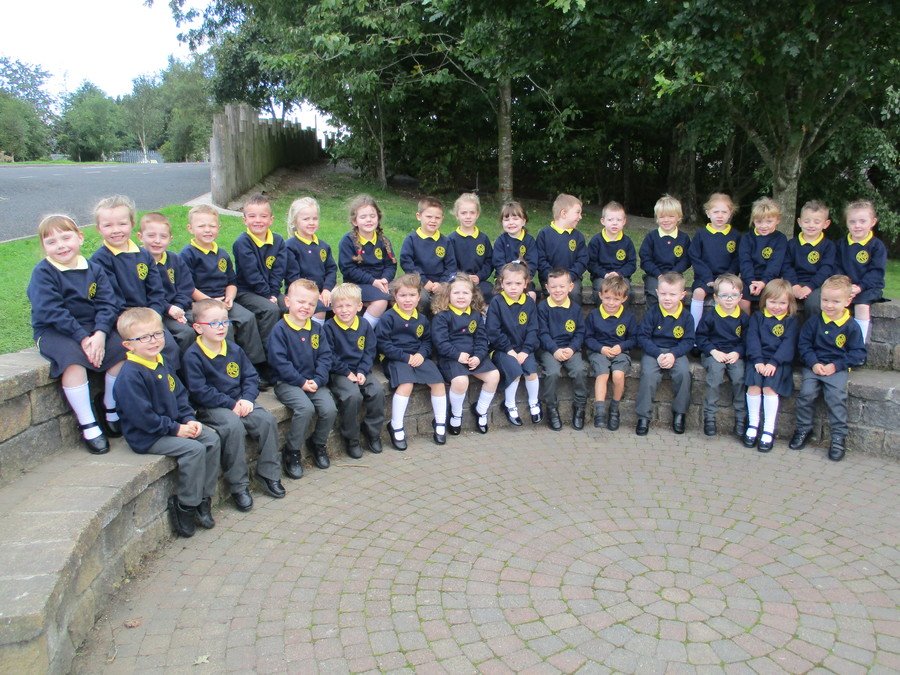 look at me.....I'm as cute as can be!
Year 1 had a busy number 'TABLETHON' day. All our activities, stories and fun were based around counting and numbers.
1 2 3 let me see, 4 5 6 what a number mix, 7 8 9 all is fine, number 10 let's start again
We have been having a great time in year 1 exploring
O

U

R

C

O

L

O

U

R

F

U

L

W

O

R

L

D
through rhymes, stories, experiments and fun....
We went on an adventure to

Gortin Glen Forest Park

to find out more about autumn, the animals that live there and look for clues to find a Gruffalo.

Year 1 took a stroll in the deep dark wood......