Year 1

Here are some of the topics we will be learning all about this year in Year 1:
Our Colourful World
When we go down to the woods...
Goldilocks and the Three Bears
Fabulous Fashion
On the Move
Jack and the Beanstalk
Under the Deep Blue Sea
I'm in Edwards in Year 1 and it's lots of Fun!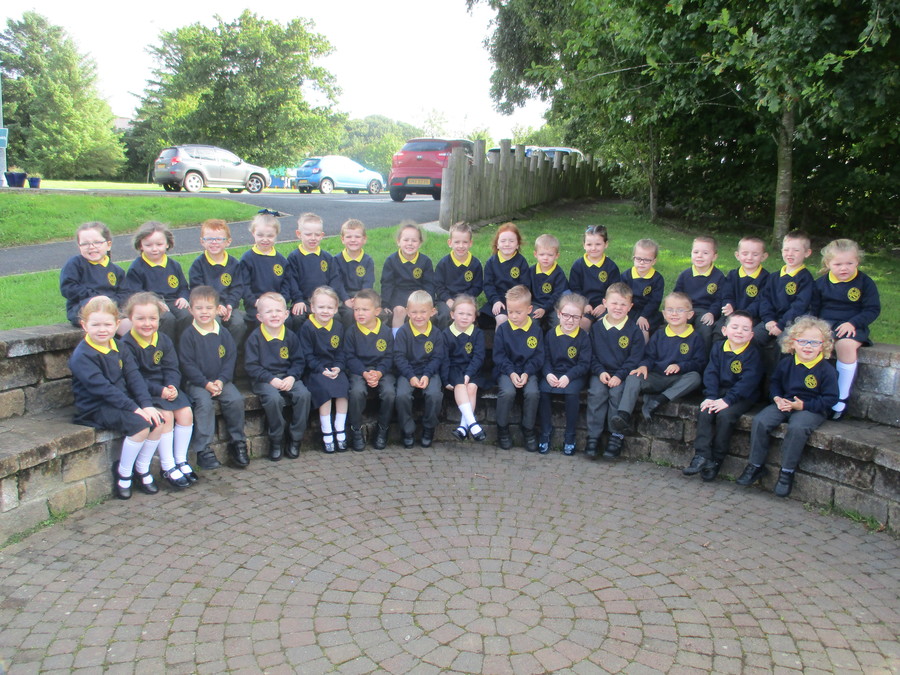 Look at us, as pretty as can be...have a look to find me!
In 'Our

C

o

l

o

u

r

f

u

l

World' topic we met new friends....

Rainbow Fish

,

Bright Stanley

,

Elmer,

Brown Bear

and a

Crazy Coloured Chameleon,

to name but a few!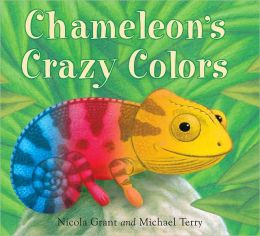 Year 1 took part in our LAPATHON for LEARNING...we had great fun but our legs were tired!
We had a great day out in Gortin Forest Park.....we saw lots of signs of Autumn but could not find the Gruffalo anywhere!
Year 1 took part in our annual Verse Speaking Competition.
We had to say a poem called 'Falling Leaves'.
We have been on lots of adventures with GOLDILOCKS
and the THREE BEARS. It has been lots of fun!
Who zoomed in to see us today?.......Yes Santa was here, on 2 wheels

!
HO,HO, HO......and boy did he go! Thanks Santa xx
"Snow is falling all around us, children playing, having fun"
Year 1 had a great time in the snow....our fingers tingled but our new friend 'Frosty' looked good.
'Fabulous Fashion' in Year 1
We had a fun 'SOCK SCIENCE' day where we did experiments to find out all about socks. We did a STRENGTH test, a SOAK test and a STRETCH test. We had to observe, test and record.
We had a visit from Genevieve the Goat who reminded us how important it is to exercise and eat healthy. We should eat 5 pieces of fruit and vegetables every day and drink lots of milk and water.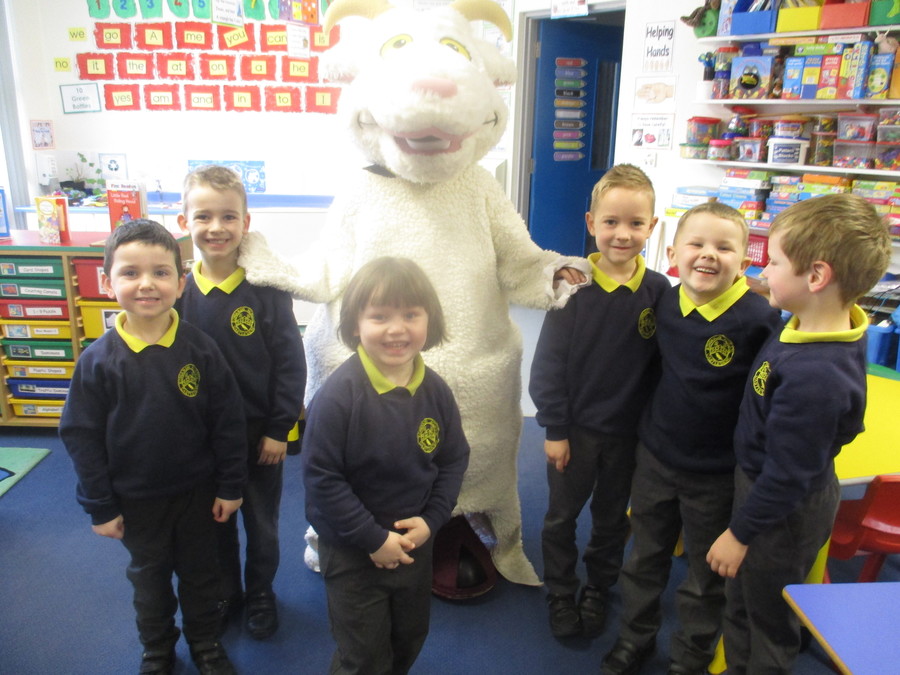 To celebrate world book day in Year 1 we were cosy and comfy in our PJ's ready to curl up with a good bo
ok.
We had great fun sharing stories from our favourite books with each other.