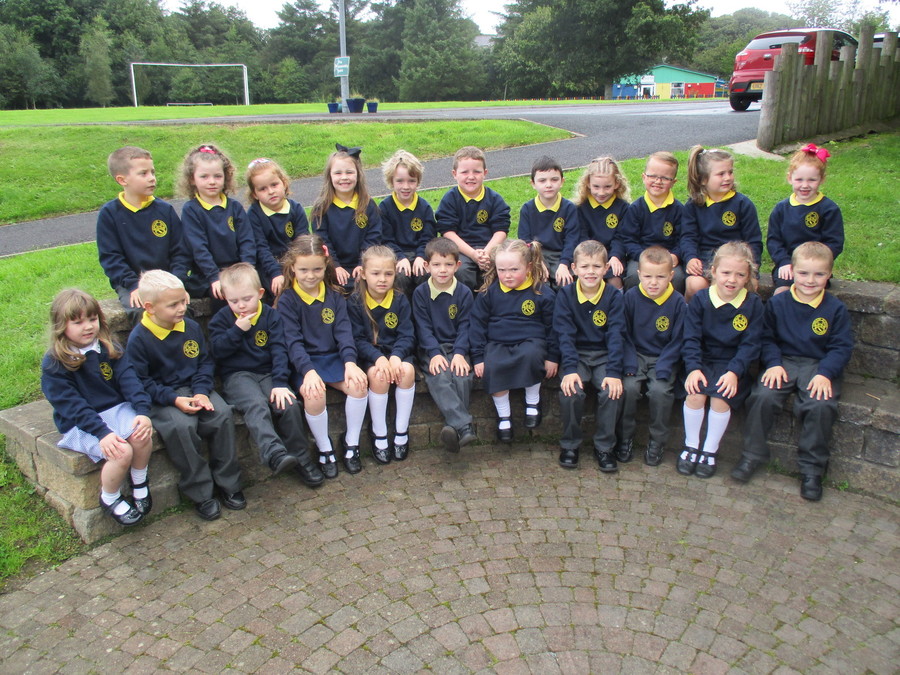 Summer is over, Autumn is here. Back to school for a brand new year. Time for work, time for fun. Smile brightly everyone.
Can you see Wonderful Me?
Some of the topics we will be learning about in Year 2 are:
Wonderful Me
A Healthy World
Toy Story
Long Long Ago
Flash, Bang, Boom
All Creatures Great and Small
We did it! Year 2 completed 3 laps of the school grounds to raise lots of money for school ICT funds. Well done Year 2 - it was hard work but good fun.
Year 2 have been tasting different fruits from around the world. Some fruits we liked and some fruits we did not like. We used the leftover pieces of fruit to make a fruit smoothie. It was delicious (and the smoothie maker was very loud).
Verse Speaking Competition 2017
All Year 2 pupils took part in the annual Verse Speaking Competition. Our poem was called, "I'm a Little Penguin". Well done to everyone for being brave and standing up on their own to perform. Well done to the medal winners! The judge commented on how well everyone had learned their poem, clarity of voices and also how much we smiled as we enjoyed telling the poem.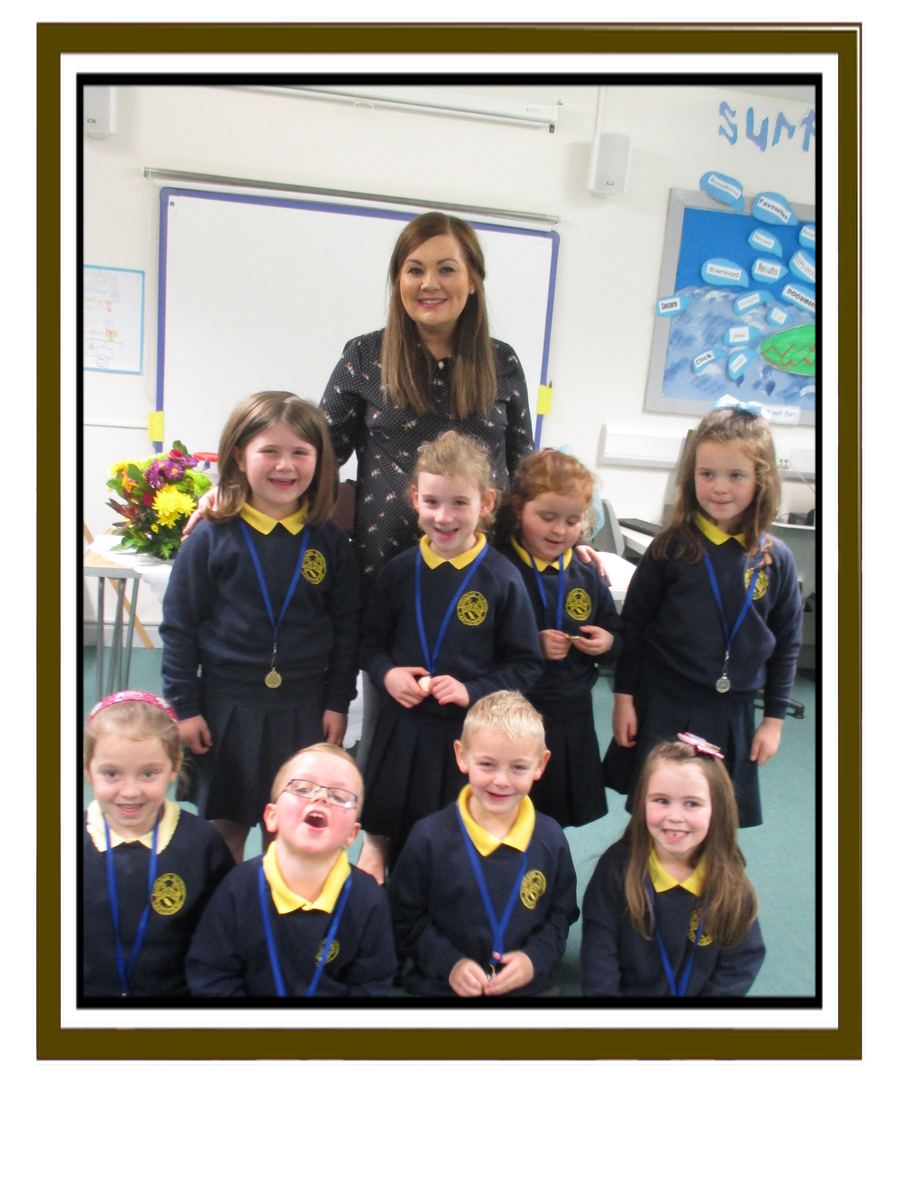 I'm a little penguin in the snow. I slide on my tummy, to and fro. I eat the fish from the deep, blue sea. I'm black and white as you can see.
Toy Story
Year 2 have been very busy making and testing out our catapult toys. We completed predictions and collected results from our investigation. The paper cups were better than the plastic cups. The big marshmallows travelled the furthest. Well done to the winners! Their marshmallows catapulted to a maximum 6 points.
"A King is Born" Nativity 2017
Santa comes to Edwards PS
Santa Claus made time to visit Edwards PS just before Christmas. We all waited outside in anticipation as Santa made an unusual entrance to our school. Year 2 could not believe their eyes when Santa arrived on a motorbike. He must have been very busy as he had kindly wrapped a present for every pupil in the school. Some of the teachers had a turn too!
Our school Trip to the
Ulster American Folk Park
During our topic 'Long Long Ago' we have been learning about dinosaurs and their existence 65 million years ago (or so it is believed). We then learned about a more recent Victoria era and explored what it was like to live 150 years ago. The children enjoyed a trip to the Ulster American Folk Park in February. A big thank you to Year 2 parents for dressing up outfits on the day. I'm sure you'll agree that everyone looked fabulous!
World Book Day 2018
Year 2 curled up in their PJs and shared their favourite book with fellow class members. Miss Jack's Year 5 class very kindly read books to Year 2 as part of our book celebration.
Please come back again soon Year 5. We loved listening to your stories!
Edwards PS Talent Show 2018
Year 2 took part in the school talent show on Friday 16th March 2018. We performed 'Our sweet Disney Mix' in front of the school. Everyone was very brave. Well done girls and boys! You knew all the words to our songs, 'A dream is a wish' from Cinderella and 'You've got a friend in me' from Toy Story.
Year 2 went on our end of year trip to Dinosaur World in the Millenium Forum, Londonderry. We had a roaring time! We stopped off at the Castle Play Park on the way home.